Joel's Awesome "Hero" TutorCam Story!
Joel Zurasky is an awesome 21-year-old whose dream job is to be a police officer. Joel has an intellectual disability, but that has not halted his studies and determination to reach his career goal.
Breaking down barriers is what Joel and his proud mom Amy do so when the COVID-19 pandemic arrived in March and forced Joel's sessions with speech pathologist educator Cathy Daley at Virginia's Woodrow Wilson Rehabilitation Center to go online they
looked for new technology to help.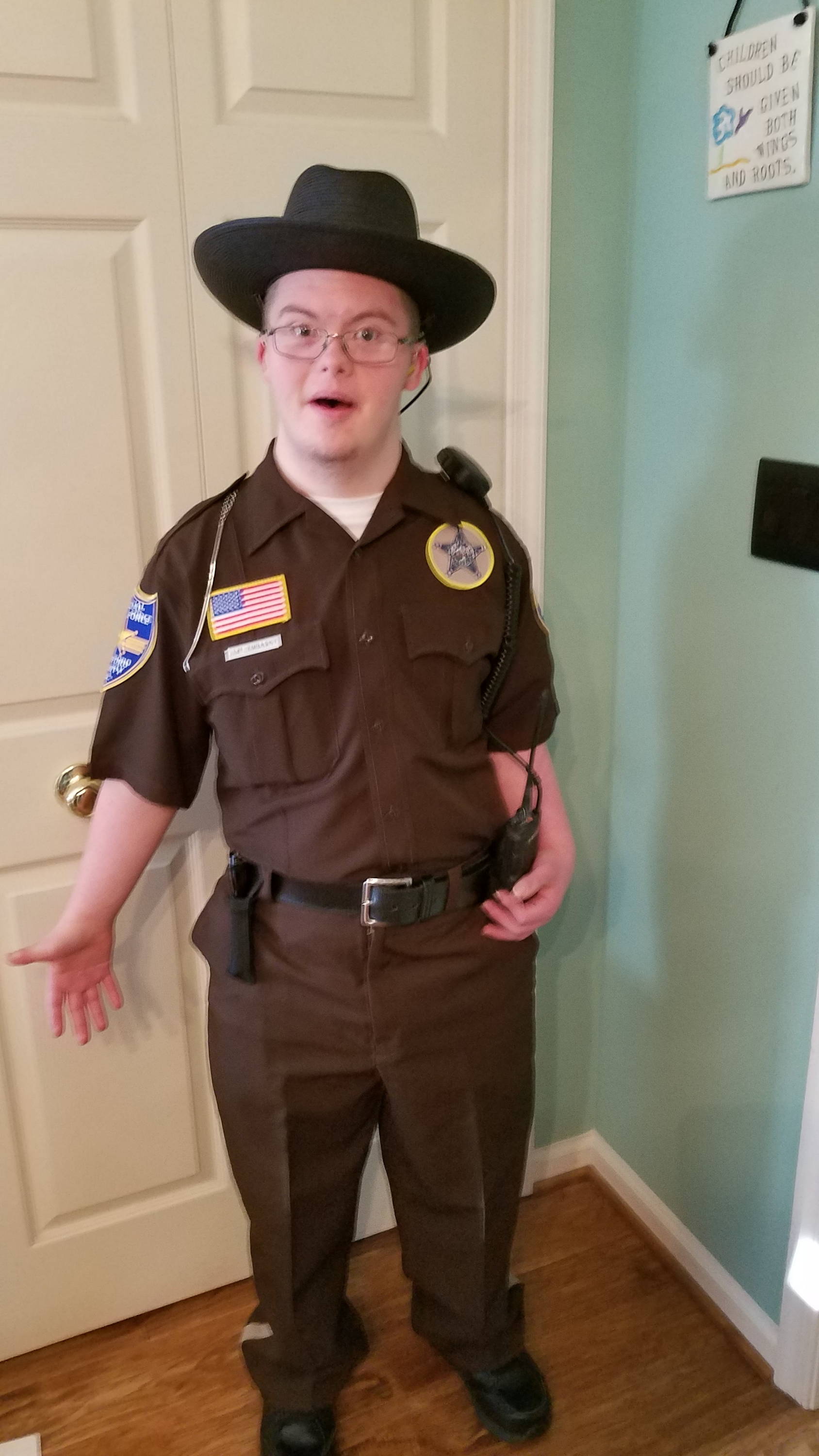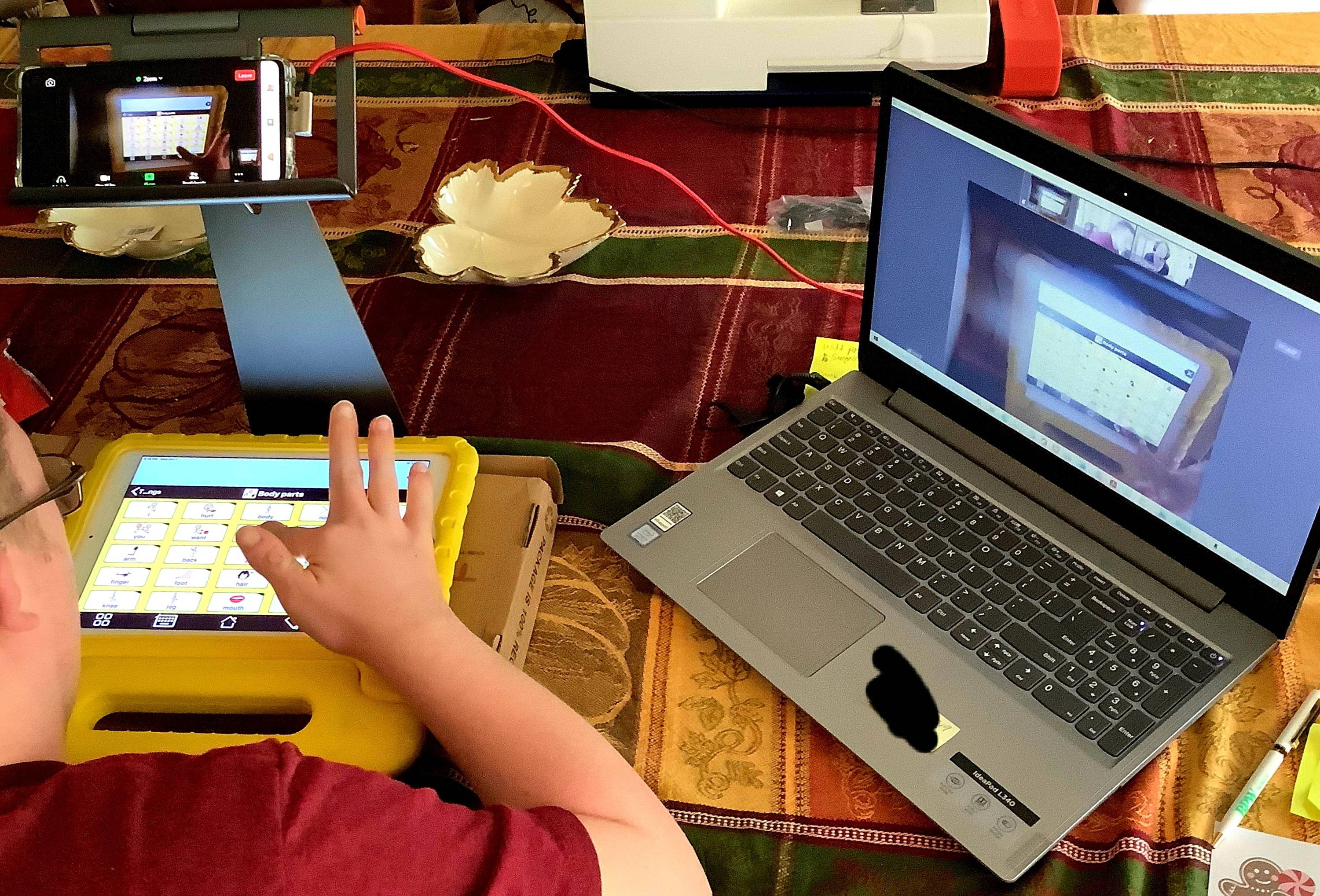 They found TutorCam. TutorCam is a new document camera stand invented by California dad and mechanical engineer Brandon Kennington.
"Long story short, the use of the TutorCam has saved valuable therapy time by allowing Cathy to see in real-time what Joel is doing," Amy told us. Their therapy sessions are about to get better.
Cathy is the latest winner in the TutorCam One Hundred Heroes campaign. We are giving away TutorCam Go devices to 100 amazing teachers, lecturers, music instructors, speech pathologists and other heroes doing amazing, unsung things during the pandemic.
Cathy will receive a free TutorCam Go, so Joel and Cathy will each have a TutorCam integrated into their sessions. Joel and Amy nominated Cathy for the free TutorCam.
We loved their story. During their online sessions Joel and Cathy work through a software program called Proloquo2Go by Talk To Me Technologies. The software is used as part of a transition-to-work national program called Project
Search.
"By using the TutorCam, Cathy can see how efficient Joel is at choosing the correct categories to arrive at his answer," Amy said. "When he is on the wrong page or in the wrong category, the TutorCam allows her to see what page he's on and then she is able to direct him where he needs to be.
"When we didn't have the TutorCam it was up to me to tell her what page he was on, and what row he went to, etc. "This was very time consuming, and Joel got frustrated waiting while we talked."
Joel is also working hard to fulfill his dream of becoming a police officer. He has been part of the Special Star Force Cadets sponsored by the Stafford County Sheriff's Department. "I imagine if they offered him any job at the local public safety office, he would be thrilled, even if he wasn't an officer," his mom said.
Teachers and students usually can only see each other's faces during remote learning via Zoom, Google Teams, Skype, Microsoft Teams, but TutorCams have a special optical lens to focus on documents, workbooks and other screens on their desk by using a mobile phone or tablet camera.
Do you know a teacher who has struggled with tech, budget or other issues and could benefit from a free TutorCam Go? Tell us her/his story. There are several ways to enter. Email us at:
100heroes@tutorcampro.com
or fill out the entry form on
www.tutorcampro.com
. You can also enter by posting on our @TutorCam Facebook, Instagram, and Twitter pages. Be sure to tag or @ mention us and use the hashtags #onehundredheroes #100Teachers #TutorCam to make sure we see your post.
Winners will be posted on our social media. The One Hundred Heroes giveaway ends October 27.